History of Jivdaya

A Journey of a Decade. A project of a lifetime!

Every life is precious. If we, humans consider ourselves as superior specie it requires us to be more humane and compassionate towards all the creatures around us as they feel the same pain, hunger and thirst as we do. With this empathetic vision and belief, Jivdaya Charitable Trust commenced its journey in the world of animal welfare in the year 2007. We absolutely dedicate our existence in the service of innocent birds and animals that often stay neglected for good healthcare, better living conditions, love and kindness they deserve. Jivdaya Charitable Trust humbly endeavors to become the voice of these voiceless creatures and provide them rehabilitation, medical treatment and care.

" God loved birds and created trees; we loved birds and built cages." Witnessing so much of atrocities and suffering of all the small and big creatures around, Jivdaya Charitable Trust was established as an NGO in the year 2007 with the sole motive of relieving the pain of these voiceless stray animals by our beloved trustee Himmatbhai Shah, Hasmukhbhai Shah(Dada) and his daughter Giraben Shah with a handful of dedicated animal enthusiasts, 1 ambulance and 1 office cum dispensary in Panjrapole campus. Since then it has become one of the leading non-profit vet hospitals in and around the city of Ahmedabad with the best in class facilities for animals and birds.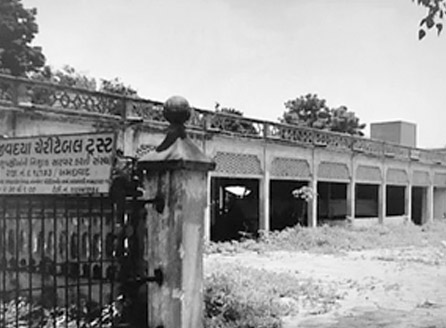 In 2007 JCT was not equipped with enough facilities. But a decade later in 2020 it has become a center of knowledge on animal care. It is now functioning like a well-oiled machine with the generous help of resources by individuals and organisation and with the supportive volunteers.
What was started in 2007 with a small step now metamorphosed into an organisation that is recognized and well appreciated in many parts of the globe.
Back to top