Case of Gas gangrene in a dog had been got to Jivdaya.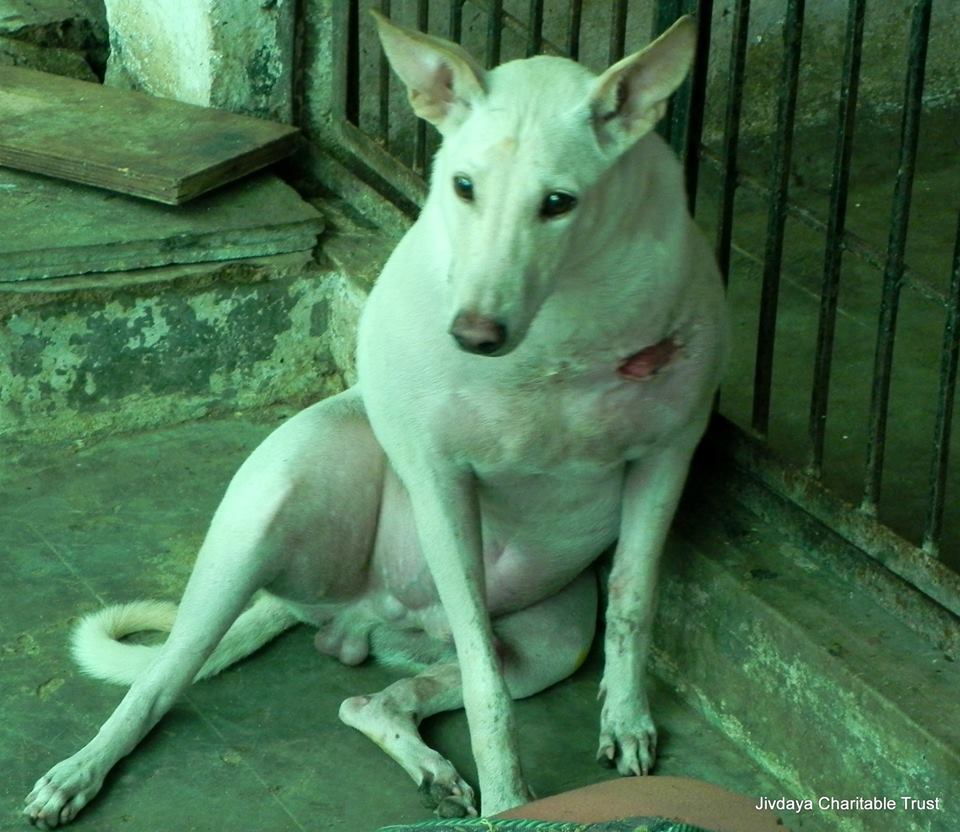 A very interesting case was brought to JCT. This dog met with an unfortunate accident and as a result a deep wound was created in its thoracic region which was really close to the lungs. Our doctor sutured up the gaping wound immediately and the dog was kept in our shelter to recuperate. But the story took a new turn, shocking enough to grab one's attention. With time the whole body of the dog began to swell because of air accumulation under the skin. The doctor reopened the case once again and after a thorough study it came to light that the dog was now suffering from a condition called gas gangrene in which gas gets accumulated under the skin. However the doctor treated the complication with rigorous dosage of antibiotics and painkillers. The poor dog is now doing well and responding remarkably to the treatment. Our doctor is very hopeful about the case and soon we will be able to release the dog.
The doctor operating on the dog.
The doctor operating on the dog.