A Labrador with a fracture was treated at Jivdaya Charitable Trust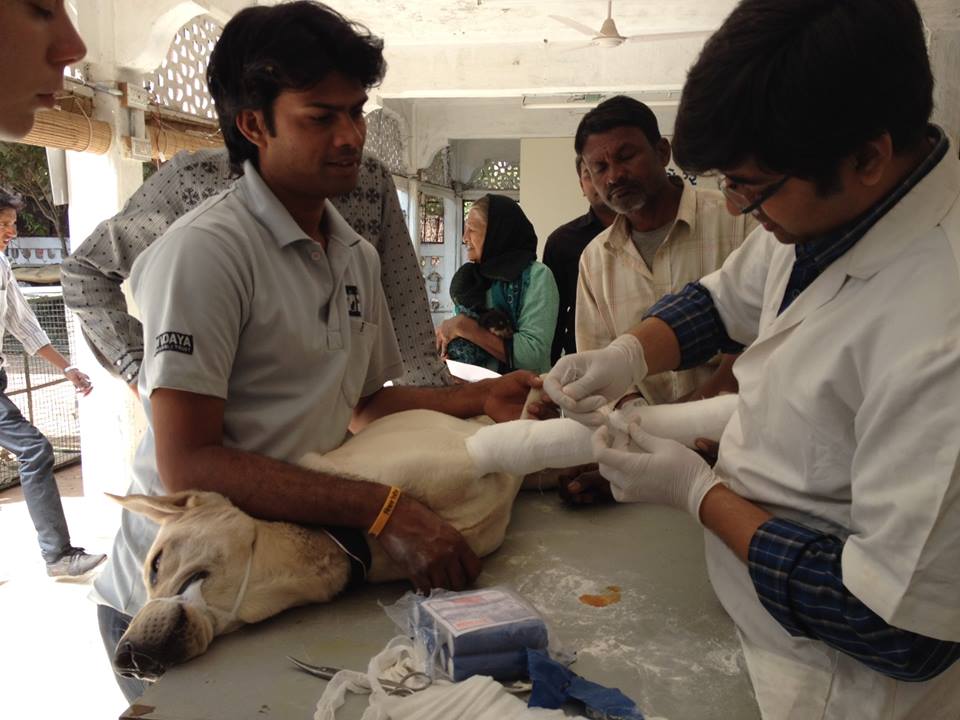 Bruce, a Beautiful Labrador- stray cross breed has been brought to JCT by a kind man who found him wounded on the highway. Bruce had been hit by a car and luckily did not have too much injury on him. He has fractured his Front left leg. His owners were to be found no where, nor was there anyone who came to claim him for months.
These are pictures of him while his dressing is being carried out.
Jivdaya's Doctor bandaged his foot which made it much easier for him to move around and to relax. Bruce's fracture healed completely after a few months. He was then given to a loving family who looks after him really well.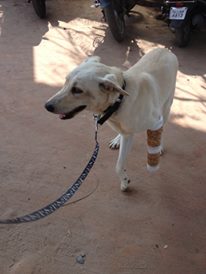 the dog after its bandage is done.